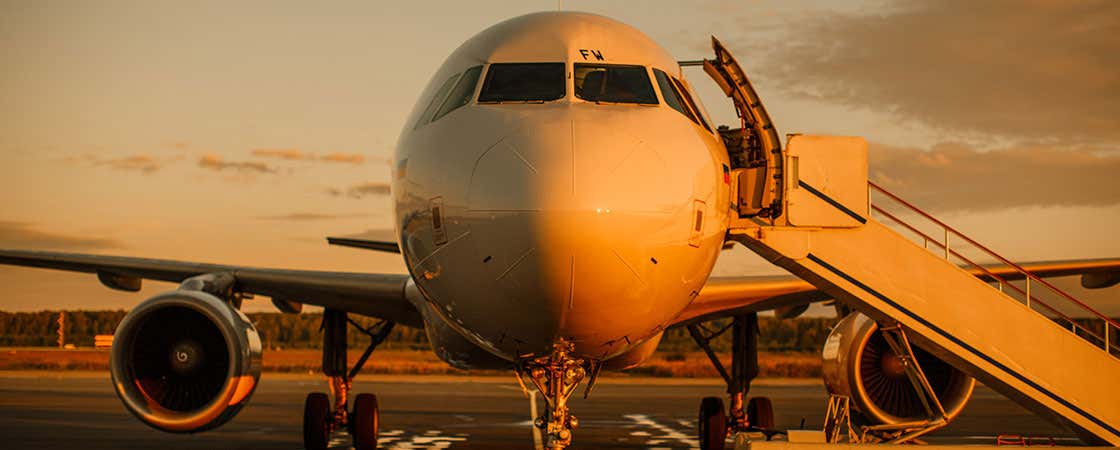 Saint Petersburg Airport (LED)
Located 12 miles (20 km) south of St Petersburg, Pulkovo Airport (LED) welcomes over 10 million passengers a year from more than 170 destinations. Discover how best to reach the city centre when you land!
Opened in 1932 as a domestic airport, St Petersburg's Pulkovo Airport has become one of the largest and the fourth busiest airport in Russia and Eastern Europe. It has just one terminal that encompasses both a new updated terminal, and the old re-constructed Soviet one.
How to get to the airport from St Petersburg
The airport is conveniently located around a 45 minute drive from the city centre, and there are several different ways to travel between the two:
Transfer service
The easiest option to avoid worries about missing public transport or having to speak Russian is to book a private transfer from the airport to your accommodation. When your flight lands, your driver will be waiting for you with a sign with your name on it.
You can book a transfer through our website via the following link for only £28.20 (33 Euros, 36 US Dollars, 2,322 Roubles) per journey:
Book a transfer to St Petersburg from Pulkovo Airport
Bus
Shuttle buses connect the airport to different parts of the city and run throughout the day from 5:25 am to 12:20 am (midnight). The express bus (39Ex) is non-stop and takes 20 minutes, and the normal bus (39) takes 35 minutes. Their destination is Moskovskaya metro stop (line 2, blue) and the ticket costs 40 RUB.
Taxi
The journey from the airport to the centre takes around 45 minutes depending on traffic, and the estimated taxi fare to get to the city centre is ₽ 1,050 (US$ 11.80) with a regular licensed taxi. You can pay by cash or credit card at the Pulkovo Airport taxi counter, or by cash to the driver at the end of the ride.